Which is the Safest Place in Bangalore?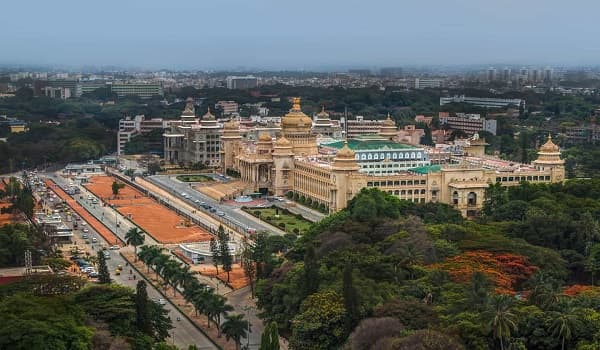 Bangalore, one of India's rapidly growing metropolitan cities, offers a blend of upscale development, impressive infrastructure, and thriving employment opportunities. Bangalore is known for its greenery, breathtaking views, and pleasant climate year-round. Bangalore has become an ideal city for millions of people worldwide. As a result, it has attracted the attention of home buyers seeking a safe place to settle down. Let us find out which is the safest place in Bangalore.
Sarjapur Road is considered one of the safest places to reside in Bangalore. This locality boasts excellent social, physical, and retail infrastructure. Furthermore, renowned builders offer secure and exclusive residential properties with top-notch amenities, making it a highly alluring area. Sarjapur Road is also well-connected near major employment hubs, making it an ideal destination for professionals and families.
Bellandur is another neighborhood that stands out for its safety in Bangalore. Over the years, this area has witnessed tremendous development and offers excellent connectivity to other parts of the city. The presence of social and retail infrastructure and proximity to prominent IT parks and corporate hubs makes Bellandur a perfect place to call home. Located in southeast Bangalore, Bellandur is an attractive choice for those aspiring to have their dream home in a secure environment.
Whitefield is also recognized as one of the safest neighborhoods in Bangalore. With impressive developments and renowned IT and corporate offices, this area attracts many professionals, contributing to its overall safety. Whitefield enjoys excellent connectivity to other parts of the city, ensuring hassle-free commuting for residents.
Koramangala is another safe locality that deserves consideration when looking for a secure place to live in Bangalore. This neighborhood boasts many essential amenities, including shopping malls, eateries, theaters, and retail outlets. Its convenient location and proximity to employment hubs make it an ideal residential area.
HSR Layout, situated in the southeast of Bangalore, is known for its excellent infrastructure, including educational institutions, hospitals, malls, and restaurants. This locality benefits from its proximity to prominent IT parks and other employment hubs, making it a sought-after and safe place to reside.
Indiranagar, a favored destination for home buyers, is also considered one of the safest neighborhoods in Bangalore. The area buzzes with people visiting its numerous restaurants and malls, creating a safe and vibrant atmosphere. With its well-established infrastructure, Indiranagar provides an ideal dwelling place for residents.
Electronic City is another preferred and safe destination within Bangalore. This area has experienced significant development in recent years, particularly due to the presence of prominent electronic industrial parks. The locality is bustling with professionals, making it an obvious choice for those seeking a safe and secure place to live.
Provident Manchester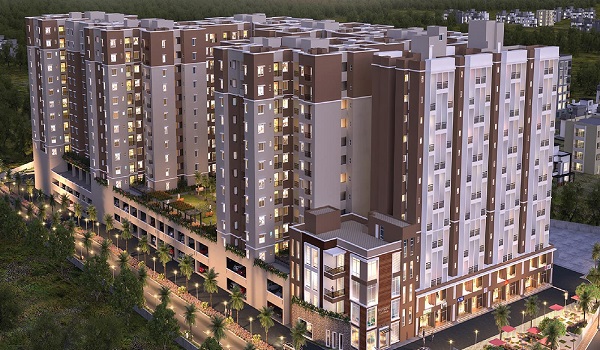 Future pre-launch apartment complex Provident Manchester is a creation of Provident Housing. The project offers luxurious homes in various configurations and is spread out over a sizable amount of land. With a wide range of first-rate features and amenities, Provident Manchester offers luxurious living that makes your lifestyle worthwhile. The brand-new Provident Manchester apartments are in the most coveted areas along IVC Road. It belongs to the city's northern zone, is the most sought-after IT hub, and is a vibrant commercial area. One of the city's reputable developers, Provident Housing, transformed the residential culture into a wealthy area. Another upcoming marvel, Provident Manchester, offers residents luxury and affordable housing in the city's heart.
Provident Park Square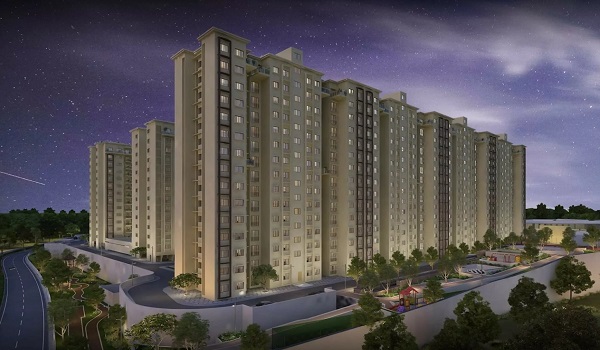 Kanakapura Road in Bangalore is the location of the newest residential apartment development, and its name is Provident Park Square. The residential enclave known as Park Square features the very best Provident Housing offers in terms of its premium residential real estate. It consists of large apartments upgraded to a high standard. Provident Park Square is elevated to a higher level of distinction and elite status due to its gorgeous scenery. In the development known as Provident Park Square, the builder promises to deliver to the people living in the Kanakapura Road neighborhood in South Bangalore a brilliant architectural design and a lifestyle comparable to what it offers. Provident Park Square Location has excellent connectivity. It is located at the crossroads of Kanakapura Road, close to established communities and facilities and those still in the planning stages.
Provident Sunworth City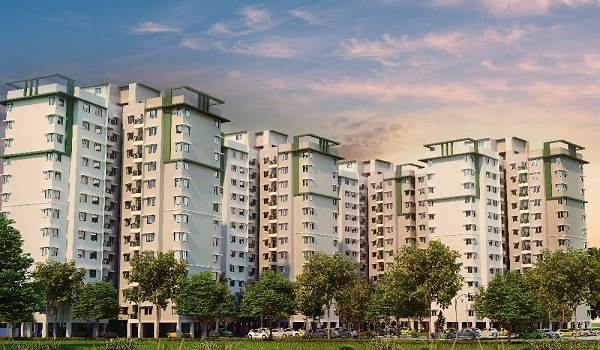 Provident Housing is developing a new residential apartment community called Provident Sunworth in the Mysore Road neighborhood of Bangalore, which is experiencing rapid population growth. The residential enclave known as Provident Sunworth boasts some of the most impressive examples of Provident Housing's luxury real estate offerings. The development includes apartments that are both roomy and luxurious in their appointments. The breathtaking scenery around the community enhances the unique and elite nature of Provident Sunworth. It delivers to the neighborhood of Mysore Road an exceptional living experience, complete with magnificent architecture and a lifestyle comparable to Provident Sunworth. The Provident Sunworth Location offers high-quality connectivity and can be found in a prime position on Mysore Road. The Provident Sunworth community features a fully furnished clubhouse, landscaped gardens, a gymnasium, a swimming pool, recreation rooms, outdoor sports courts, a children's play area, and a party hall. Additionally, the community was meticulously planned with the utmost importance on cutting-edge 24-hour security.
Provident Capella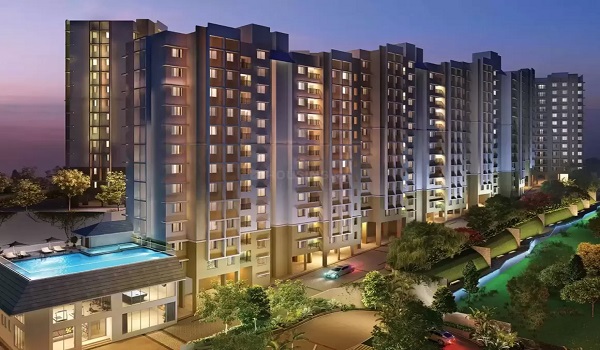 A new residential apartment development known as Provident Capella is currently under construction in the rapidly developing locality of Whitefield on Soukya Road in Bangalore. Provident Capella, a residential enclave, boasts some of the most impressive examples of the Provident Housing luxury market segment. The development features apartments that have been thoughtfully planned and include amenities geared toward children. Beautiful landscapes all around Provident Capella make it more special & Elite. Provident Capella, located in the Whitefield, Soukya Road neighborhood of Bangalore, will feature outstanding architecture and an equivalent lifestyle to what the builder promises will be provided to residents of that neighborhood. The Provident Capella Location boasts superior connectivity and can be found at the very center of the Whitefield neighborhood.
Provident Welworth City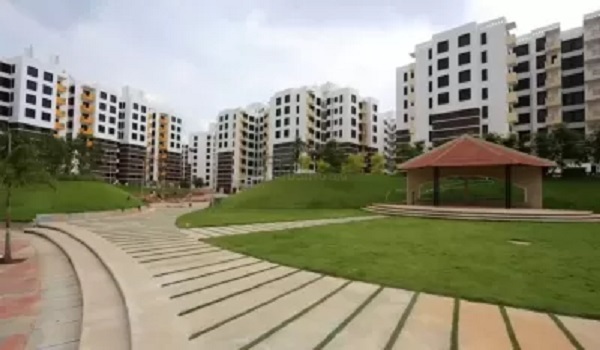 Provident Welworth City is a project by Provident Housing located in Yelahanka on the Dodda Ballapur Road in Bengaluru. It is a residential development that offers 2 BHK and 3 BHK apartments for a lifestyle that is both contemporary and worthy of being dreamed about. The areas designated as 2 BHK are approximately 845 square feet, whereas those designated as 3 BHK are approximately 1075-1180 square feet. Yelahanka is a pivotal location and was initially a satellite town of Bengaluru. This gives it several high points. This location offers several benefits, including connectivity to the Hebbal Flyover, the Outer Ring Road (ORR), and other nearby highways. The property is located only forty-five minutes away from Rajiv Gandhi International Airport. A flourishing social infrastructure with reputable educational institutions and technology parks surrounds it. The real estate market in Bengaluru has been doing very well recently and represents an excellent investment platform with the potential for high future returns. In Bangalore's Electronic City Phase 1 area, Provident Housing Limited developed the residential apartment project known as Provident Manchester. With 1, 2, and 3 BHK apartments, the apartments offer modern amenities like a swimming pool, clubhouse, gym, and more. It is popular for those seeking affordable and comfortable living in Bangalore.
Provident Equinox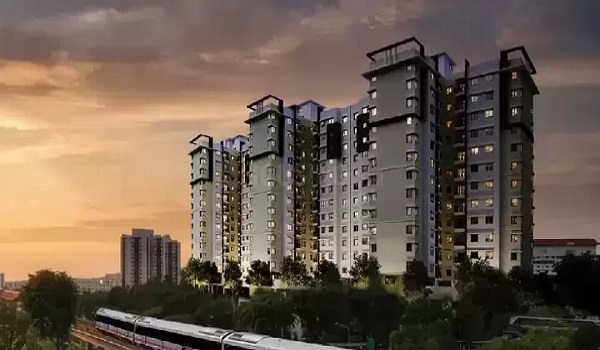 Provident Equinox is an exclusive residential township by the renowned brand of Provident Housing Limited, offering 1, 2, and 2.5 BHK apartments in Whitefield, Bangalore. This luxurious venture is serenely off Mysore Road, near Mysore Road NICE junction in Southwestern Bangalore, providing the finest living experience with world-class amenities and facilities. The project is spread over 60 acres of land and promises to elevate your lifestyle. The 2 and 3 BHK apartments are meticulously designed using the best architectural techniques to provide a habitat that makes ample space for you and your loved ones. The 2 BHK units have a typical carpet area of 623 sq ft, a specific usable area of 655 sq ft, and a typical saleable area of 883 sq ft. The 3 BHK units have a specific carpet area of 773 sq ft, a specific usable area of 805 sq ft, and a typical saleable area of 1082 sq ft. The project is registered under RERA. Provident Equinox is a splendid 60-acre township comprising residential apartments, cafes, shopping avenues, and world-class amenities and specifications. The premise features 1, 2, and 2.5 Bedroom luxury apartments arrayed over high-rise towers. The apartments have the best designs and aesthetics, adequate ventilation, and Vaastu compliance. The science of space is applied that gives room for all you aspire to and dreams about from your ideal home. The Provident Equinox master plan indicates the presence of mini-forests, leisure decks, plaza decks, dams, elevated forest walks, promenades, paw parks, kid's play areas, multipurpose courts, water features, and other landscaping.
Provident Housing Blogs