Where's the Best Place to Invest in Bangalore?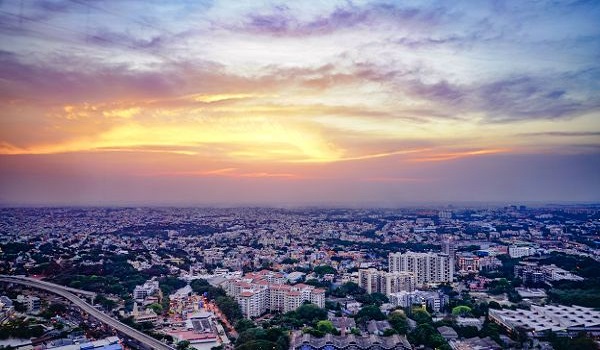 The city of Bangalore has transformed drastically to become a vital IT and real estate centre of the country. It offers conducive opportunities for global and domestic businesses, IT development, and the manufacturing sector and is favoured by startups and entrepreneurs. The city also has a continued demand for real estate, especially in the housing segment, and renowned realtors are offering excellent residential options with impressive features and amenities, catering to any socio-economic mix. Migration from various parts of the country is a common feature here, as over and above employment and housing options, modern-day and planned infrastructure, cosmopolitan vibe, the air-conditioned climate throughout the year, greenery and waterbodies, and multiple livelihood and lifestyle avenues attract people to this place. The NRIs, too, find Bangalore quite investment-friendly.
Bangalore is demarcated into five parts: Central, East, West, North, and South Bangalore. Where's the best place to invest in Bangalore? The core of the city, i.e., the central or the main city, is highly developed and congested, and the real estate prices here are extremely high. The property price appreciation is also saturated here. They are much favoured for commercial and residential activities. These are decongested with expansive open areas, far from the hustle-bustle of the city, availability of nature and serenity, rapid and well-planned development with the high-tech physical and social framework, seamless commute with organised road and metro network. IT parks and business hubs have been venturing here, ensuring great work prospects, topped with affordable yet very smart, elegant, and contemporary housing with many features and facilities amid nature. People are purchasing properties for self-use, rental, or investment purposes. The builders also take utmost care of investors' preferences and market trends, which improve the quality of the property and features in every real estate project today. All the prerequisites to maintain livelihood and lifestyle, viz education, shopping, healthcare, banking, entertainment, dining, hospitality, and sundry, are in and around the locality. Therefore, the suburbs are the best places to invest in Bangalore.
However, the East and the North Bangalore suburbs are amongst the best places to invest in Bangalore. They are much favoured because of abundant livelihood, lifestyle, work, housing, and affordability options, which mostly attract people. These zones are high-growth and prospective areas. In East Bangalore, Whitefield and Sarjapur are thriving - Whitefield being an important IT and residential core of the city and Sarjapur as it has recently developed in every sphere with all the prerequisites for living in the locality. North Bangalore, or the area around the Kempegowda International Airport, is recognised as one of the potential business investments or the core of the high growth zone of the metropolis, as the government, multinationals, and private entities are setting up ambitious projects around this place creating advancement in every sphere and massive work prospects. Devanahalli, Hebbal, Yelahanka, Thanisandra, Hennur, etc., are prominent and prospective areas here.
Provident Manchester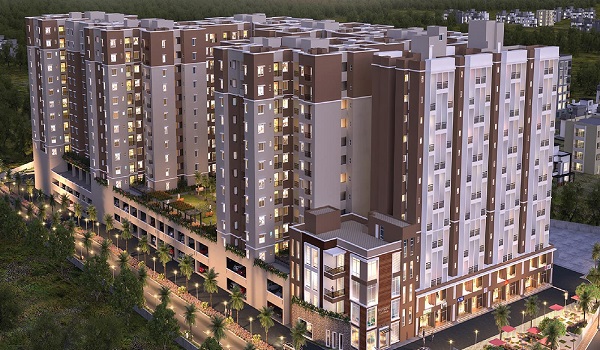 Introducing Provident Manchester an upcoming pre-launch apartment development by Provident Housing that epitomizes the essence of futuristic living. Set across expansive acres of land, this project is dedicated to providing luxurious homes in various configurations. With many premium amenities and features, Provident Manchester promises a truly indulgent lifestyle that surpasses expectations. Provident Manchester enjoys a prime position in the heart of the vibrant commercial area thanks to its ideal location on IVC Road in the sought-after Northern area of the City. It is near the busy IT Hub, making these desirable locations an excellent choice for businesspeople and others looking for an exciting and practical lifestyle. Provident Housing is renowned for transforming residential culture into a luxury zone, and its credibility and commitment to quality have earned them a loyal customer base. Provident Manchester is another testament to its excellence, allowing residents to own premium and affordable homes in the City's most vibrant area. Prepare to be amazed by this upcoming development that redefines modern living.
Provident Park Square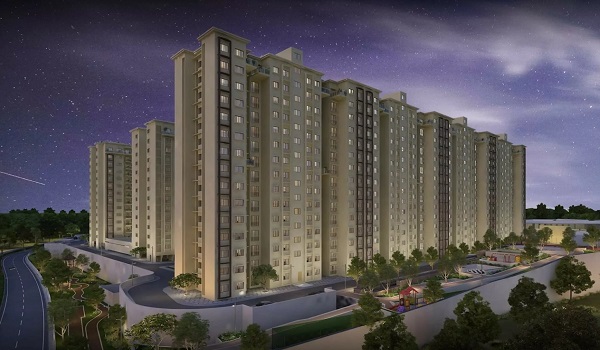 Kanakapura Road in Bangalore is the location of the newest residential apartment development, and its name is Provident Park Square. The residential enclave known as Park Square features the very best Provident Housing offers in terms of its premium residential real estate. It consists of large apartments upgraded to a high standard. Provident Park Square is elevated to a higher level of distinction and elite status due to its gorgeous scenery. In the development known as Provident Park Square, the builder promises to deliver to the people living in the Kanakapura Road neighborhood in South Bangalore a brilliant architectural design and a lifestyle comparable to what it offers. Provident Park Square Location has excellent connectivity. It is located at the crossroads of Kanakapura Road, close to established communities and facilities and those still in the planning stages.
Provident Sunworth City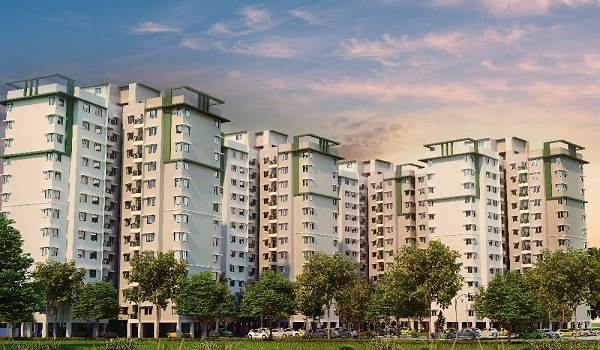 Provident Housing is developing a new residential apartment community called Provident Sunworth in the Mysore Road neighborhood of Bangalore, which is experiencing rapid population growth. The residential enclave known as Provident Sunworth boasts some of the most impressive examples of Provident Housing's luxury real estate offerings. The development includes apartments that are both roomy and luxurious in their appointments. The breathtaking scenery around the community enhances the unique and elite nature of Provident Sunworth. It delivers to the neighborhood of Mysore Road an exceptional living experience, complete with magnificent architecture and a lifestyle comparable to Provident Sunworth. The Provident Sunworth Location offers high-quality connectivity and can be found in a prime position on Mysore Road. The Provident Sunworth community features a fully furnished clubhouse, landscaped gardens, a gymnasium, a swimming pool, recreation rooms, outdoor sports courts, a children's play area, and a party hall. Additionally, the community was meticulously planned with the utmost importance on cutting-edge 24-hour security.
Provident Capella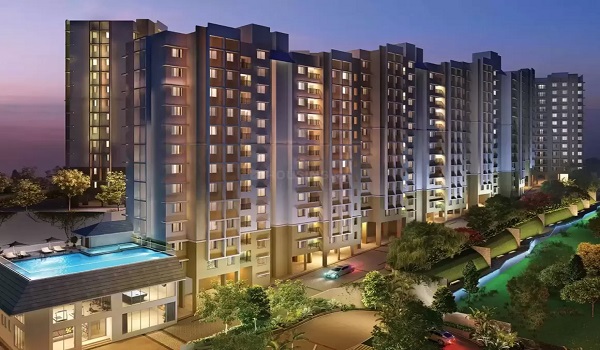 A new residential apartment development known as Provident Capella is currently under construction in the rapidly developing locality of Whitefield on Soukya Road in Bangalore. Provident Capella, a residential enclave, boasts some of the most impressive examples of the Provident Housing luxury market segment. The development features apartments that have been thoughtfully planned and include amenities geared toward children. Beautiful landscapes all around Provident Capella make it more special & Elite. Provident Capella, located in the Whitefield, Soukya Road neighborhood of Bangalore, will feature outstanding architecture and an equivalent lifestyle to what the builder promises will be provided to residents of that neighborhood. The Provident Capella Location boasts superior connectivity and can be found at the very center of the Whitefield neighborhood.
Provident Welworth City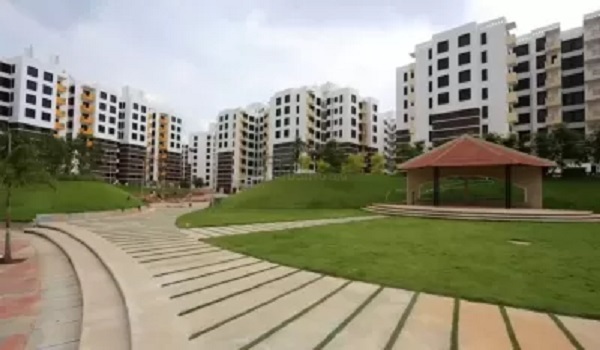 Provident Welworth City is a project by Provident Housing located in Yelahanka on the Dodda Ballapur Road in Bengaluru. It is a residential development that offers 2 BHK and 3 BHK apartments for a lifestyle that is both contemporary and worthy of being dreamed about. The areas designated as 2 BHK are approximately 845 square feet, whereas those designated as 3 BHK are approximately 1075-1180 square feet. Yelahanka is a pivotal location and was initially a satellite town of Bengaluru. This gives it several high points. This location offers several benefits, including connectivity to the Hebbal Flyover, the Outer Ring Road (ORR), and other nearby highways. The property is located only forty-five minutes away from Rajiv Gandhi International Airport. A flourishing social infrastructure with reputable educational institutions and technology parks surrounds it. The real estate market in Bengaluru has been doing very well recently and represents an excellent investment platform with the potential for high future returns. In Bangalore's Electronic City Phase 1 area, Provident Housing Limited developed the residential apartment project known as Provident Manchester. With 1, 2, and 3 BHK apartments, the apartments offer modern amenities like a swimming pool, clubhouse, gym, and more. It is popular for those seeking affordable and comfortable living in Bangalore.
Provident Equinox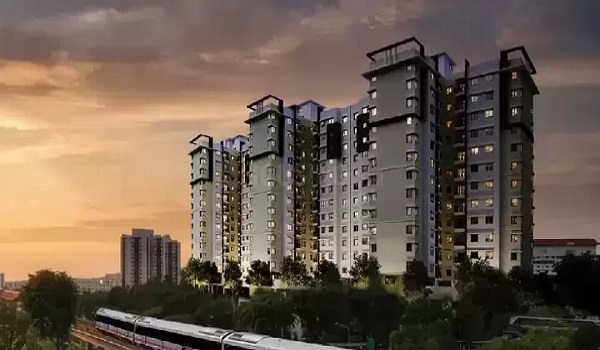 Provident Equinox is an exclusive residential township by the renowned brand of Provident Housing Limited, offering 1, 2, and 2.5 BHK apartments in Whitefield, Bangalore. This luxurious venture is serenely off Mysore Road, near Mysore Road NICE junction in Southwestern Bangalore, providing the finest living experience with world-class amenities and facilities. The project is spread over 60 acres of land and promises to elevate your lifestyle. The 2 and 3 BHK apartments are meticulously designed using the best architectural techniques to provide a habitat that makes ample space for you and your loved ones. The 2 BHK units have a typical carpet area of 623 sq ft, a specific usable area of 655 sq ft, and a typical saleable area of 883 sq ft. The 3 BHK units have a specific carpet area of 773 sq ft, a specific usable area of 805 sq ft, and a typical saleable area of 1082 sq ft. The project is registered under RERA. Provident Equinox is a splendid 60-acre township comprising residential apartments, cafes, shopping avenues, and world-class amenities and specifications. The premise features 1, 2, and 2.5 Bedroom luxury apartments arrayed over high-rise towers. The apartments have the best designs and aesthetics, adequate ventilation, and Vaastu compliance. The science of space is applied that gives room for all you aspire to and dreams about from your ideal home. The Provident Equinox master plan indicates the presence of mini-forests, leisure decks, plaza decks, dams, elevated forest walks, promenades, paw parks, kid's play areas, multipurpose courts, water features, and other landscaping.
Provident Housing Blogs